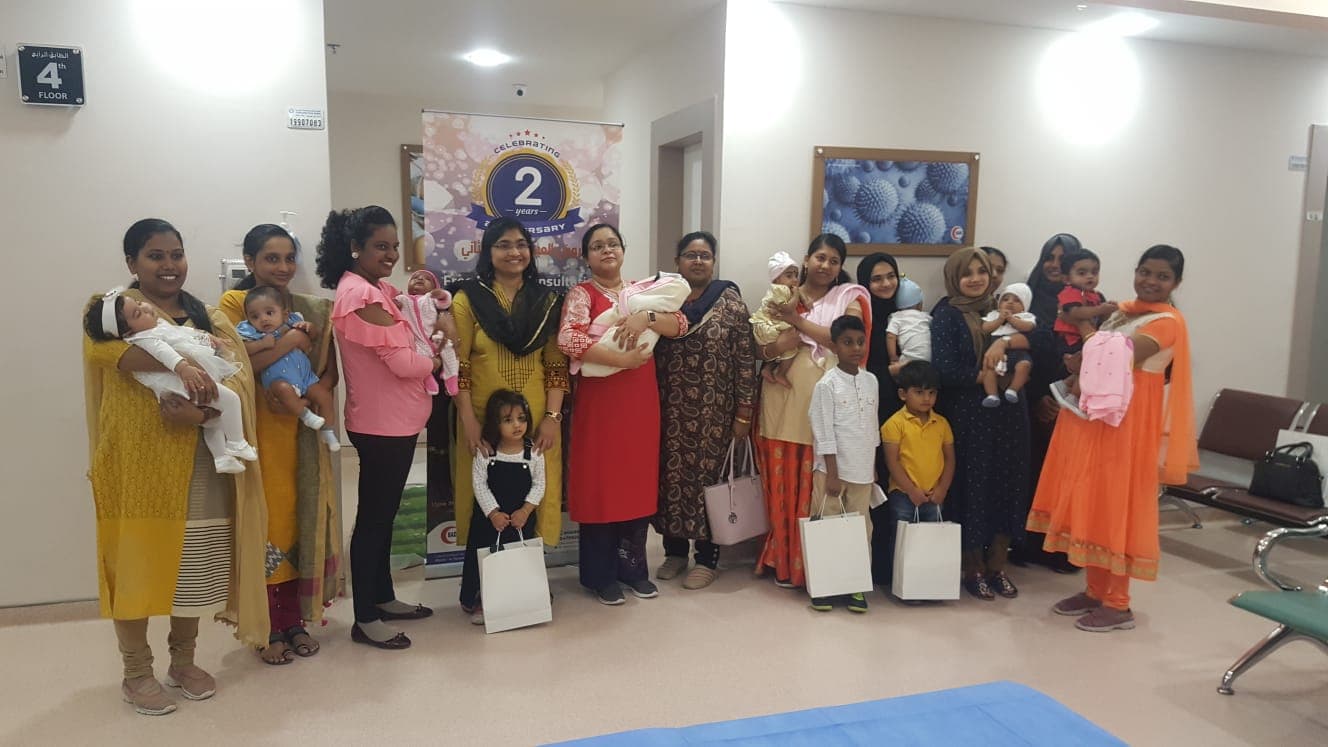 BADR AL SAMAA MEDICAL CENTRE, FARWANIYA CELEBRATED WORLD MOTHER'S DAY
Badr al Samaa Medical Centre, Farwaniya celebrated World Mother's Day in a Unique way.

Badr Al Samaa Medical Centre management had invited 30 mothers from various nationalities including Indians, Egyptians and Kuwaitis among the hundreds who took antenatal care at Badr al Samaa Medical Centre, Farwaniya during the last 1 year. The event honored the mothers and their families being part of Badr Al Samaa's antenatal care program.
The gathering was held in its premises and the gathering was inaugurated by Dr Pragathi Nambiar and Dr Gehan Yousry ( Obstetrics and Gynecology Specialists), with topics covering safe antenatal care and motherhood thereafter.
"Pregnancy is a short and sweet journey of nine months but if not cared for, can give rise to many problems. Antenatal care includes planned checks and observations made by the doctor for the patient at regular intervals" said Dr Pragathi Nambiar during the event. The importance of investigations and ultrasound was discussed along with goals of antenatal care and the schedules were also discussed.
The directors of Badr Al Samaa Mr Abdul Latheef, Mr PA Mohammed and Dr Vinod VT send their Wishes for the to all the new mothers of Badr Al Samaa. The event was presided by Mr.Abdul Razzak , Branch Manager, Mr.Nitin Menon, Marketing Manager and Mr Siju Mathai, Business Development Manager. The event was managed by the management and staff of Badr Al Samaa Medical Centre, Farwaniya.