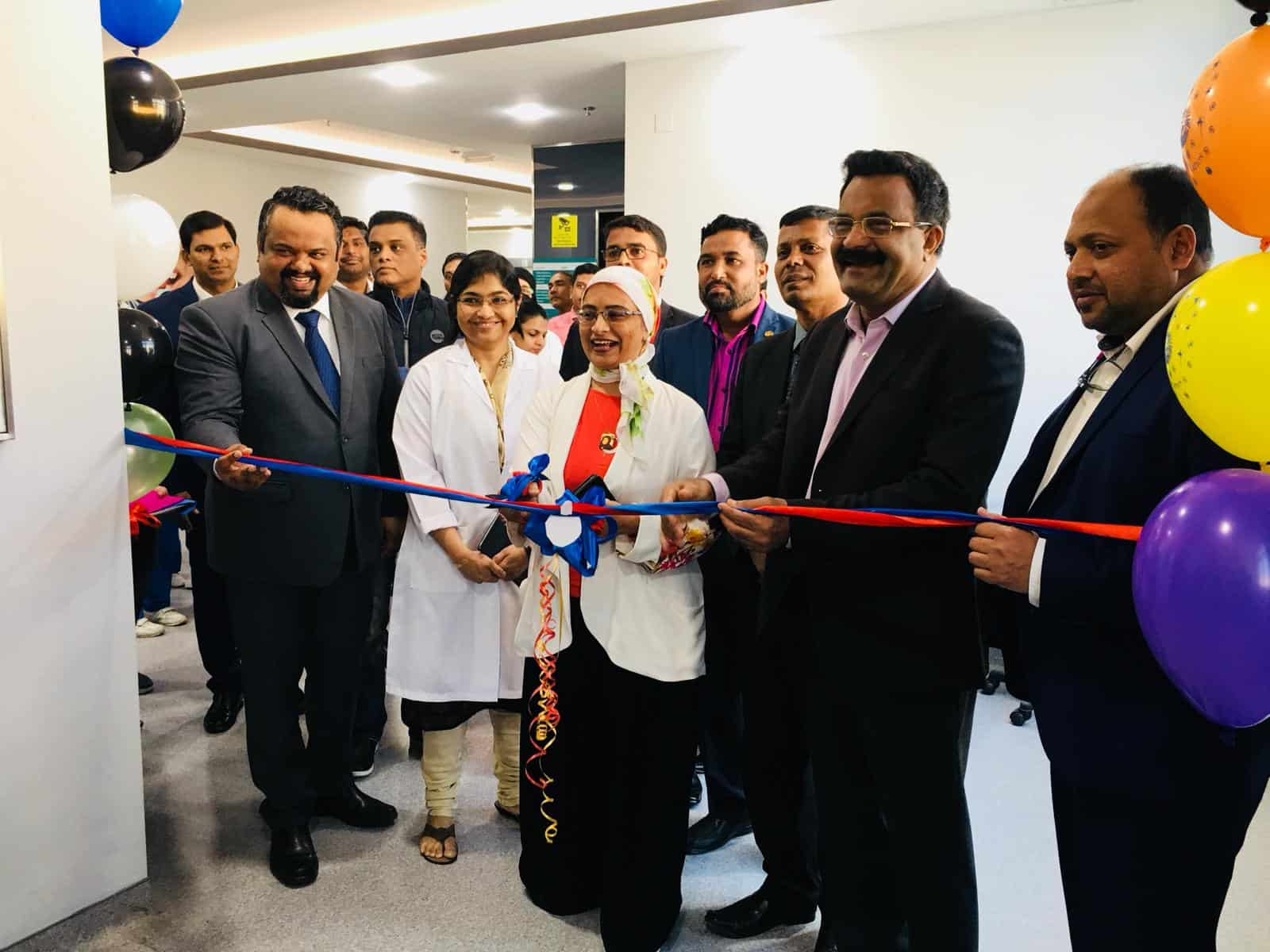 BADR AL SAMAA MEDICAL CENTRE, FARWANIYA OPENS COLPOSCOPY UNIT TO DETECT CANCER OF CERVIX IN WOMEN
Badr Al Samaa Medical Centre launched Colposcopy in their Centre located in Farwaniya. In an event held at Badr Al Samaa, the unit was inaugurated jointly by Badr Al Samaa Managing Directors, Mr Abdul Lateef, Dr VT Vinod, Mr PA Mohammed.
During the launching ceremony, Dr. VT Vinod said, "I am delighted that the Colposcopy Unit is up and running in our centre. This unit provides a vital service to the women both in the short and long term, to manage pre-malignant cervical disease and reduce the occurrence of cervical cancer".
Commenting on the launch of the new colposcopy service,Dr Gehan Yousry, Senior Obstetrician & Gynecologist of Badr Al Samaa, Dr Gehan Yousry said," I am glad that I am here today at the opening of this state of the art colposcopy service. While most women's smear tests are found to be normal, colposcopy services are an integral part of Cervical Cancer Screening Check Up. I urge all women above 30 years to screen for Cancer of Cervix"
"At Badr Al Samaa, we have a very strong team of female Obstetrics & Gynecology Specialists. Cancer of Cervix accounts to a very large percentage of Cancer deaths in Women. It is also the 3rd most frequent cancer among women in Kuwait between age of 15 and 44 years. Awareness of Screening on Cervical Cancer is very poor and having a Colposcopy done clearly gives a better update on the condition" said Dr Sharath Chandran, CEO of Badr Al Samaa, Kuwait.
On the event, Badr Al Samaa also announced a 50% discount on all Colposcopy Procedures till 31 st Jan 2019.