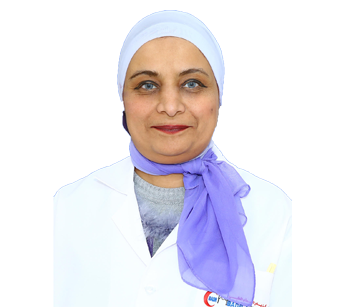 Dr Gehan Yousry
Specialist
Obstetrics & Gynaecology
Masters in Obs & Gyn
29 years of experience
Farwaniya (Kuwait)
About Dr Gehan Yousry
Dr Gehan Yousry is a highly skilled Obstetrician and Gynaecologist with over 25 years of both teaching and clinical experience. She has gained a vast amount of experience during her long stint of work history in multi-speciality hospitals across many countries including Egypt, Saudi Arabia and Kuwait. She is an expert at performing Colposcopy (screening for cervical cancer) and other 4D ultrasound-assisted procedures. Dr Gehan has a lot of experience in dealing with different types of problems associated with menarche in adolescents as well as the issues related to menopause in older women.
Excellence & Experience
Area of excellence
Infertility Treatment
4D ultrasound
High-risk pregnancies
Adolescence problems
PCOD
Menopause problems
Cosmetic Surgeries
Level of Experience
More than 25 years in Egypt, Saudi Arabia & Kuwait
Awards & Academics
Academics Details
Masters in Obstetrics & Gynaecology - Cairo University, Egypt - 2000
Out Patient Timings
The outpatient timings at Badr Al Samaa Hospitals have been planned in such a way that your choice of doctor is available whenever you are free.
Sunday
10:00 AM - 6:00 PM
Farwaniya - Kuwait
Monday
10:00 AM - 6:00 PM
Farwaniya - Kuwait
Tuesday
10:00 AM - 6:00 PM
Farwaniya - Kuwait
Wednesday
10:00 AM - 6:00 PM
Farwaniya - Kuwait
Thursday
10:00 AM - 6:00 PM
Farwaniya - Kuwait
Friday
Saturday
10:00 AM - 6:00 PM
Farwaniya - Kuwait